PROVIDING THE MOST PROFESSIONAL, MEDICALLY SOUND THERAPEUTIC CARE POSSIBLE.
Thank you for your interest in River City Physical Therapy in and Post Falls, Idaho. If you are in need of a skilled Physical Therapist in Post Falls, River City Physical Therapy has the experience and results you need. Our mission statement describes not only our commitment to excellence, but our understanding that each patient requires, indeed deserves, individual consideration and treatment, never losing sight of their comfort and needs in that process. We believe that the best patient care must be evidence based, and we strive to continually update our care methods consistent with the increasing findings in the medical community.
GREAT FACILITY. GREAT STAFF.
River City Physical Therapy in Post Falls has extensive equipment facilities, which trained staff regularly employ in many different patient treatment methods. The training at River City Physical Therapy in Post Falls, coupled with the right equipment, enables us to accurately and properly treat our patients in the most professional manner possible. River City Physical Therapy strives for measurable results every time.
PHYSICAL THERAPY IN POST FALLS SINCE 1995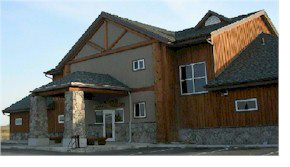 As a local physical Therapy office, we believe that we have a civil commitment to our community, as well as to our patients. We are proud to be a part of Post Falls since 1995. We hope that you find this information helpful, in our effort to offer you the finest Physical Therapy services in North Idaho.
PT, MPT, OCS, COMT

P.T., D.P.T., DN=1 Certified
CrossFit Level 1 Trainer



D.P.T.



D.P.T, P.T.



D.P.T.



P.T., D.P.T